Article: Breathable Beauty: Elevate Your Style with Aador's Cotton Kurta Sets for Women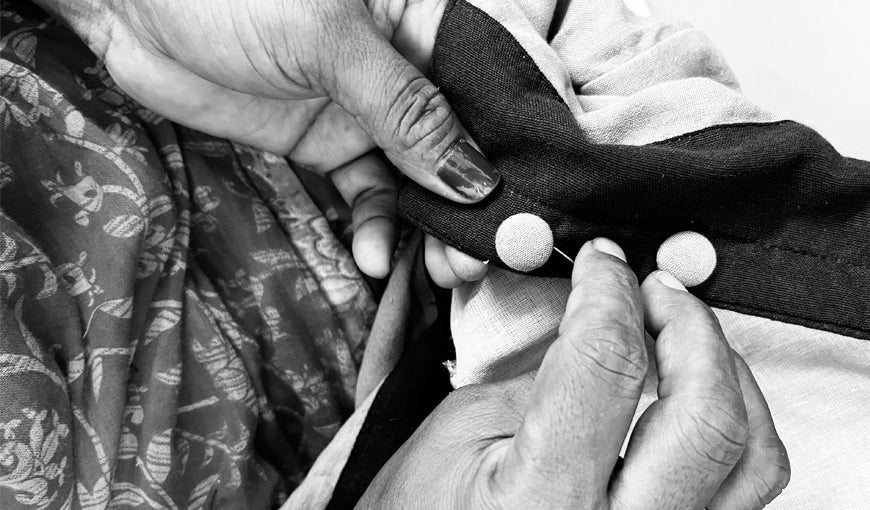 Breathable Beauty: Elevate Your Style with Aador's Cotton Kurta Sets for Women
From Anushka Sharma to Kareena Kapoor, if there's one sartorial preference that's shared by Bollywood stars across the board, it has to be cotton kurta sets. And it's hardly a surprise, considering the comfort, versatility and effortless charm that kurta sets for women innately possess.
Lasting comfort, timeless charm
One of the most widely used fabrics in the world, cotton fabric is hailed for its ability to control moisture, insulate and offer all-day comfort, as well as for being hypoallergenic, weatherproof and durable. Cotton fibres traps air, which enables the fabric to protect the body from heat in the summer and cold in the winter. The fabric is also hypoallergenic, making it suitable for those even with sensitive skin.
The history of kurtas dates back to the medieval era and it has since remained a mainstay of South Asian wardrobes for daily wear as well as for special occasions. Although initially preferred for their practical nature, kurta sets have since evolved into more intricate, elaborate ensembles which, depending on their make and styling, are well-suited for office-wear, as well as for special occasions including festivals, weddings and other gatherings. Through the years, cotton fabric has become especially preferred as the canvas for kurta sets for women, although its contemporary avatar is a far cry from its more utilitarian and conservative origins.
Aador's take on kurta sets for women
Our emphasis on comfort and mindful inclusive design has been beautifully translated into Aador's first collection of cotton kurta sets for women. Our fabric of choice is light-as-air mul-mul cotton, printed with delicate nature-inspired motifs. Mul-mul is an especially light and soft weave, and is soft, lightweight, and very breathable. It is well-suited to India's torrid summers and sultry monsoons, as it quickly absorbs moisture and ensures ease of wear. The beauty of mul-mul cotton is that the cloth becomes softer with every wash. The cuts of these cotton kurta sets have been carefully chosen to ensure that these kurta sets for women are flattering, even as the wearers' bodies change and evolve over time. The colour palette is muted and refreshing, and the pastel notes make these kurta sets for women ideal for work, as well as for weekend soirees and leisurely brunches.
So if you're looking to upgrade your wardrobe with the timeless charm of cotton kurta sets, look no further than Chiraiya – Aador's maiden collection of kurta sets for women. With their ultra-feminine designs and sophisticated aesthetics, these cotton kurta sets are must-haves.